Assisting families in the complex process of distributing a decedent's estate requires legal expertise and personal compassion. We guide clients through the probate process while keeping them involved and informed.
Baker Law help individuals and families manage the probate process.
We guide our clients throughout the probate process during this emotionally challenging time—both inside and outside of court—whether the decedent left a will or not.
We help executors, trustees, administrators, and family members fulfill their probate responsiblities. Our probate administration services include:
Collecting all information of decedent's assets and estate
Filing the paperwork necessary for starting the probate process
Attending all the required court hearings
Preparing and filing all beneficiary designation forms for non-probate assets
Evaluating the validity of the decedent's liabilities and debts
Coordinating required tax returns and payments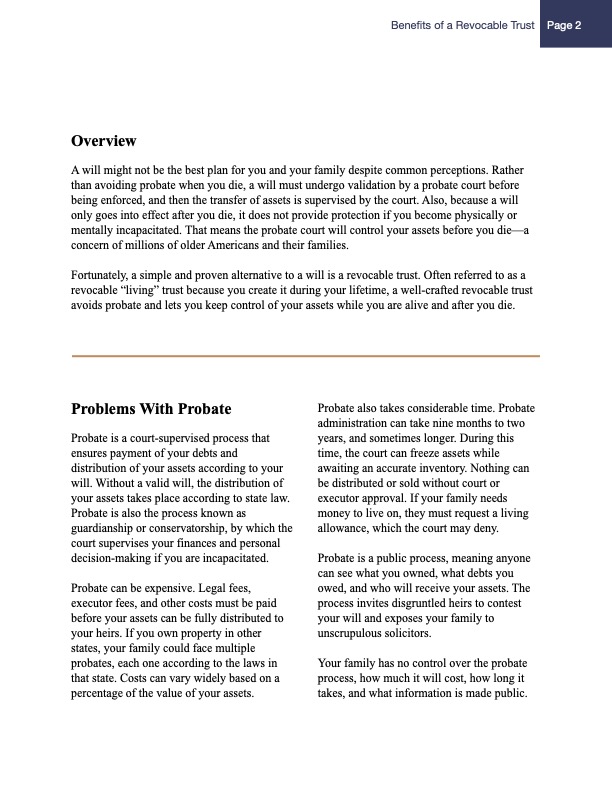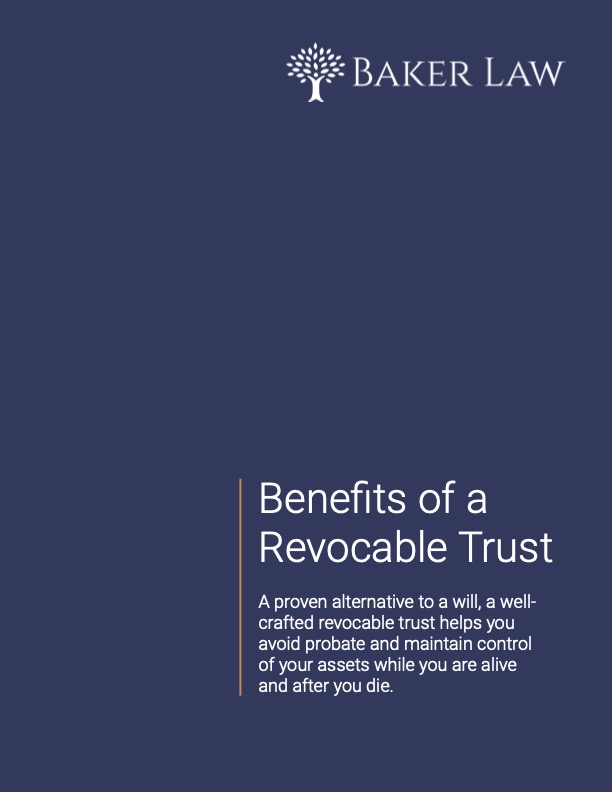 Benefits of a Revocable Trust
A proven alternative to a will, a well- crafted revocable trust helps you avoid probate and maintain control of your assets while you are alive and after you die.