Baker Law's family office services offer affluent individuals and business owners a broad array of outsourced solutions—from legal, accounting, and financial assistance to budgeting, charitable giving, and wealth transferring advice.
Handling a large family wealth structure demands the same skills needed to run a private business.
When properly structured and managed, a family office offers high-net-worth individuals and their families many benefits. Serving as your private family office, Baker Law can provide customized personal financial services, professional trusteeship, fiduciary investment management, and investment manager oversight.
We offer a full range of financial concierge services, including:
Home management, such as paying personal and household expenses, budgeting, and hiring contractors and housekeeping staff
Family offices for a single or multiple families
Integrated legal services to help families accomplish their business, investment, and philanthropic objectives
Wealth transfer planning and fiduciary asset management services
Estate planning and administration
Tax planning and return preparation
Foundation management and charitable planning
We focus on each family's unique goals and needs and foster cross-generational relationships by delivering unmatched assistance, expertise, and capabilities.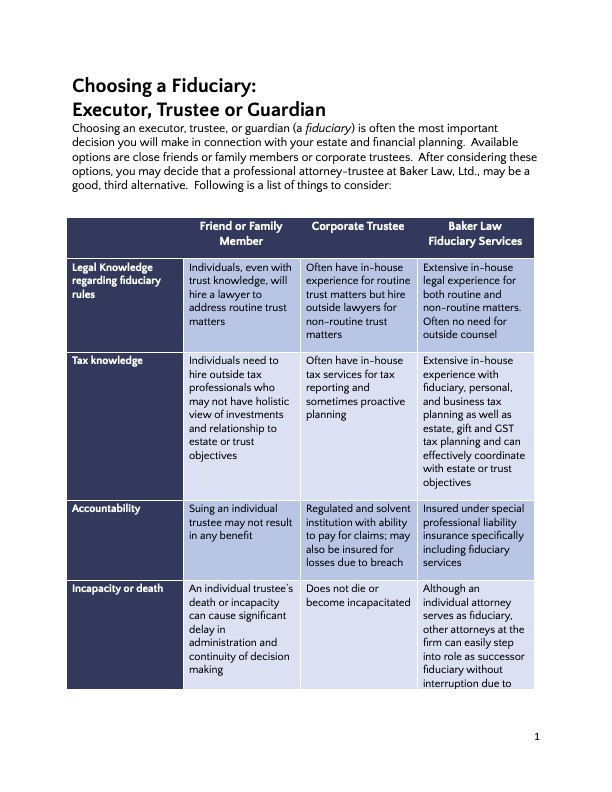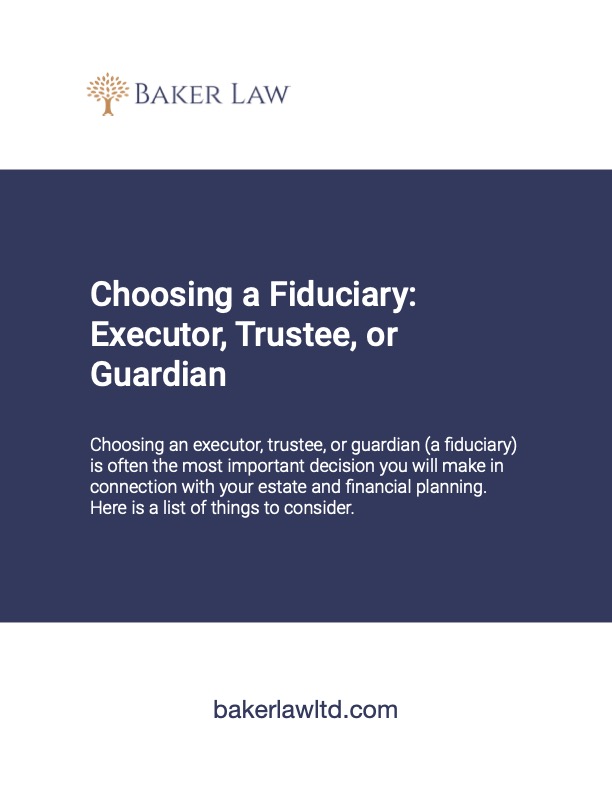 Choosing a Fiduciary: Executor, Trustee, or Guardian
Choosing an executor, trustee, or guardian (a fiduciary) is often the most important decision you will make in connection with your estate and financial planning. Here is a list of things to consider.