Choosing a fiduciary to look after your financial resources and carry out your wishes is a critical aspect of estate planning. The attorneys at Baker Law can assist by serving as trustee or executor for you and your beneficiaries.
A fiduciary will assist in managing your assets and provide the proper administration of your estate after you are gone.
The fiduciary is one of the oldest recognized relationships in our legal system. When serving as trustees, the attorneys at Baker Law will carefully manage and protect your assets, distribute income and principal according to your trust documents and applicable trust laws, and provide accurate and timely activity reporting.
​
Baker Law attorneys often serve as trustees of revocable trusts alongside clients who have created and funded trusts to benefit themselves when alive or others after their death.
Our fiduciary services draw on the extensive experience of our attorney-trustees who coordinate outside investment managers, brokers, back office support, and leading trust accounting technology to provide a highly personalized client experience.
The attorneys at Baker Law are honored to fill trustee or executor roles because we consider this work our highest calling.
Commonly Asked Questions About Fiduciaries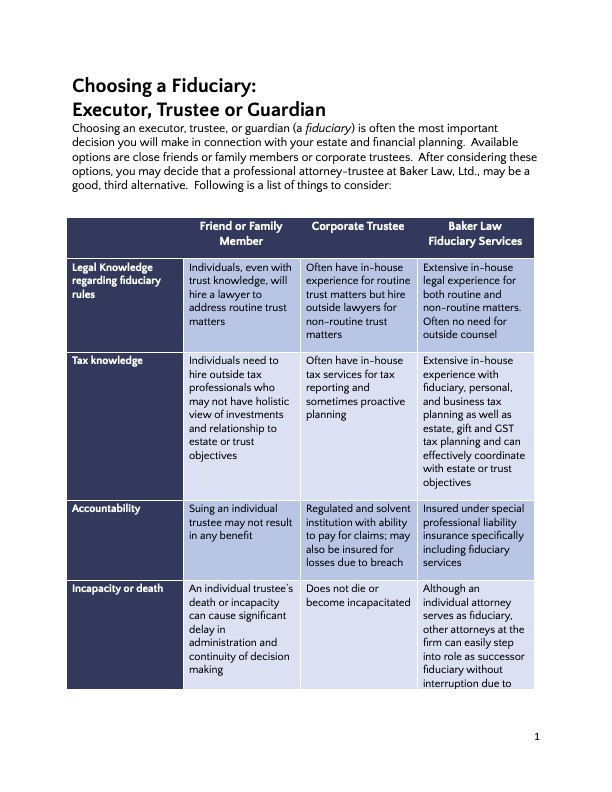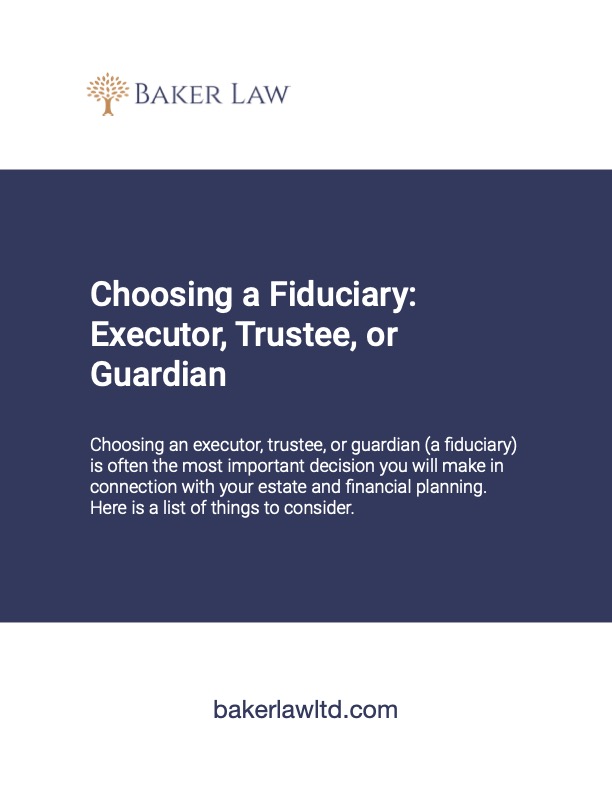 Choosing a Fiduciary: Executor, Trustee, or Guardian
Choosing an executor, trustee, or guardian (a fiduciary) is often the most important decision you will make in connection with your estate and financial planning. Here is a list of things to consider.